Deodorize, And Sanitize School Buses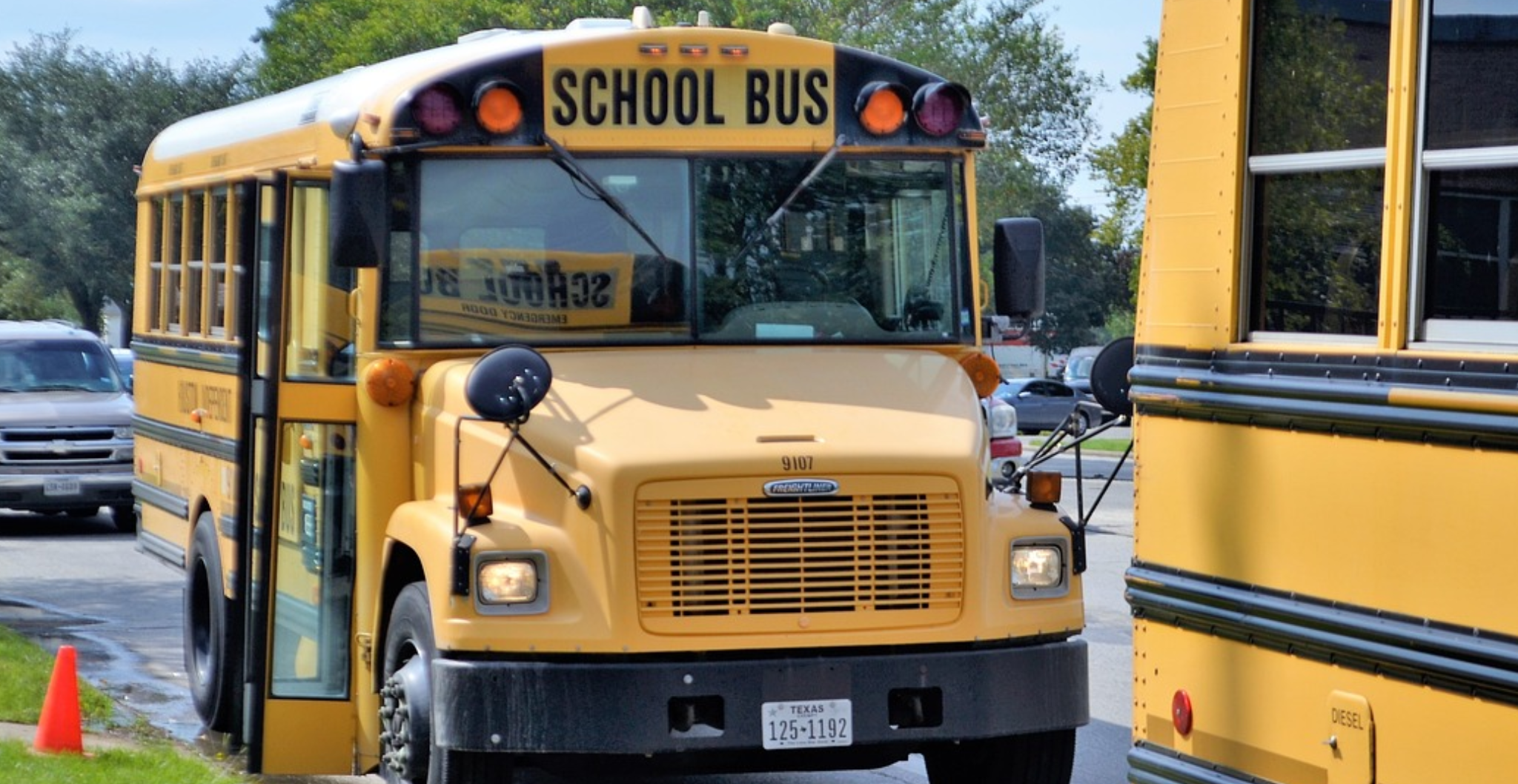 Schools and school buses are places where a large population of children congregate, and it is essential to maintain the highest level of cleanliness and hygiene in these environments. Traditional cleaning methods often rely on manual scrubbing or harsh chemical cleaners, which can be ineffective at killing bacteria and hazardous to the health of the workers who handle them. By adopting advanced techniques to sanitize schools and school buses, you can ensure a safer environment for students and staff, promoting their well-being and minimizing the risk of infections.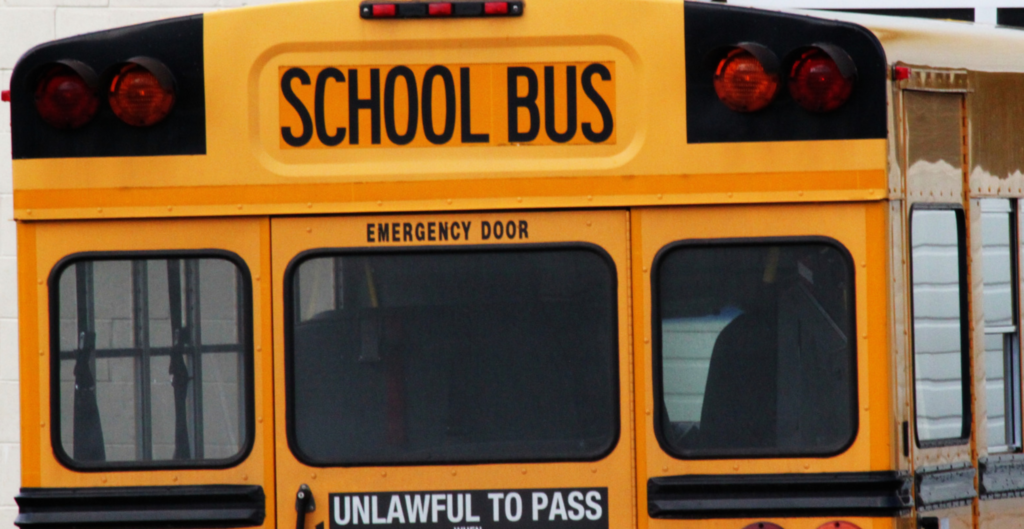 1. Chlorine dioxide is a powerful and highly effective disinfectant, deodorizer, and sanitize schools and school buses killing bacteria, viruses, mold, mildew, and other harmful microorganisms on contact.
2. Chlorine dioxide is super safe to use around children and pets. It's often used in drinking water purification systems. It is fast-acting and can quickly decontaminate a large area in a short amount of time.
3. Chlorine dioxide is inexpensive and easy to find. It is very economical, as it only requires small amounts to disinfect an environment effectively.
4. Chlorine dioxide is very versatile. It can be used on surfaces, air, and water. When used properly It is safe and less-toxic on skin contact than conventional disinfectants, making it a safer option for workers who handle it. It can be used on hard surfaces and soft fabrics such as carpets and curtains.
5. Chlorine dioxide is fast-acting and long-lasting. It will quickly kill bacteria, viruses, and mold spores on contact and continue working for hours afterward to prevent new growth.
6. Chlorine dioxide is noncorrosive, so it won't damage surfaces or weaken materials, and does not produce toxic or hazardous byproducts.
7. Chlorine dioxide does not produce any harmful byproducts, making it an environmentally friendly choice for decontamination and disinfection. It has a pleasant scent and does not leave any lingering odors after use.
8. Chlorine dioxide is odorless when dry and colorless, so you don't have to worry about affecting the air quality in your school or on your bus. It does not leave any residue or streaks behind after use.
9. Chlorine dioxide will kill a wide range of bacteria, viruses, fungi, molds, spores, and other microorganisms that may be present in schools or school buses. It can remain suspended in the air and penetrate hard-to-reach areas.
10. Chlorine dioxide is effective at killing germs even when used with warm water, so you don't have to worry about using hot water to get the desired result. It is more environmentally friendly than conventional disinfectants, as it breaks down into harmless byproducts.
Chlorine dioxide is a powerful oxidizing agent used for decades in various industries, including food and beverage production, water treatment, and medical sterilization. When used correctly, chlorine dioxide can safely and effectively decontaminate surfaces and equipment, disinfect drinking water, and sanitize schools and school buses.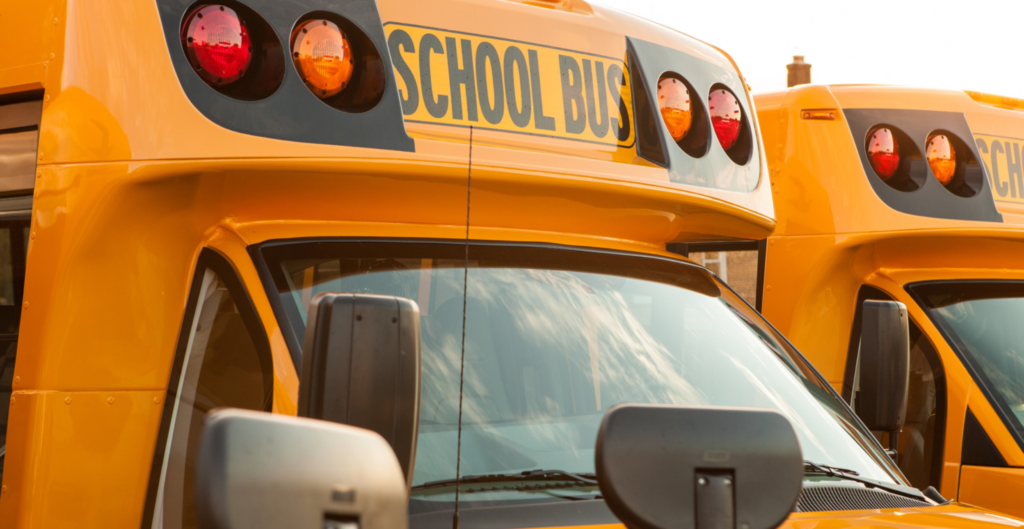 Chlorine dioxide is particularly effective at killing viruses, bacteria, and fungi. It is so effective at killing these microorganisms that it is often used as a sterilant in hospitals and other medical settings. Chlorine dioxide is also effective at removing mold and mildew from surfaces and preventing them from returning.
Because chlorine dioxide is safe and effective, it is an ideal choice for schools. Schools can use chlorine dioxide to decontaminate classrooms and other environments that are frequently subjected to germs, bacteria, and viruses. Chlorine dioxide can sanitize food contact surfaces in cafeterias and kitchens, disinfect drinking water fountains, or deodorize bathrooms.
Suppose you're looking for a safe and effective way to keep your school environment clean and germ-free; harness chlorine dioxide! It's an easy way to ensure that your students stay healthy and happy in the classroom.
SCHOOLS AND SCHOOL TRANSIT SYSTEMS – PROFESSIONAL, COMMERCIAL AND INDUSTRIAL.
Use for public access, professional HVAC, filters, air ducts, ventilation in motor transport vehicles to prevent and control the spread of infectious diseases, such COVID-19, influenza, chickenpox, HFMD, T.B., measles, mumps, rubella, and norovirus in schools. Wipe objects and surfaces using clean rags, mop floors, or soaking objects in disinfectant. Disinfectant and deodorize smells. General surfaces, toilet, sink, personal hygiene for hand wash, cafeteria surfaces and equipment, indoor air, outdoor playgrounds, and classroom surfaces or objects. Prepare activated solution to a strength consistent with the maximum threshold for use as a commercial fogging agent, mechanical coarse, hand pump, where a powerful biocide is needed, to remove airborne pathogens, for water damage and mold remediation on porous, and NON-porous surfaces including concrete, asphalt, (sub)floor and metals, public access, and NON-food contact surfaces.
| | | |
| --- | --- | --- |
| Use-Site | CONCENTRATION | Mix EQUAL PARTS 1:1 – NaClO2 (Part A) and HCl (Part B) |
| General Disinfectant | 100 PPM | 100 drops A, with 100 drops B in 1 gallon of water. (4ml = 100 drops) |
| Moderate-Severe | 500 PPM | 500 drops A, with 500 drops B in 1 gallon of water. (5 tsp or 20ml = 500 drops) |
| Heavily Contaminated | 1,000 PPM | 1,000 drops A, with 1,000 drops B in 1 gallon of water. (10 tsp or 40ml = 1,000 drops) |
Mix in the bottom corner of a designated plastic mixing container. Let the solution activate for 1 minute before dilution, then fill with water. Agitate until mixed. Use as a solution, spray, swab, sponge, flush, fill, dip, immerse, or mop in a manner consistent with usual standards. Soak all biohazards. Fogging is to be used as an adjunct to acceptable manual cleaning and disinfecting for room and environmental surfaces. People must vacate the premises during fogging treatments; a one-hour restricted entry interval (REI) is required. When fogging, VeriSan™ proper respiratory and ventilation protection must be worn. NIOSH / MSHA approved respirator with an Organic Vapor / Acid Gas Cartridge. Secure proper respiratory and eye wear protection prior to activation.
SPRAY / FOG – allow visible wetness for 5 minutes before drying.
MOP – allow visible wetness for 5 minutes before drying.
SWAB / SPONGE – allow visible wetness for 5 minutes before drying.
SOAK / IMMERSE – allow to drench or submerge for 1 minute.
FLUSH / FILL – allow to drench or submerge for 1 minute.
DIP / RINSE – allow to drench or submerge for 1 minute.
References:
Our Products Are Eco- Friendly, Economical, Compact, And Versatile,
Create A Personalized Disinfection Solution For Your Specific Needs.
Not Sure Exactly How Much You Need Or The Perfect Concentration?