Rental Properties Both Before And After Renters
Chlorine Dioxide Is The Ideal Cleaning Agent For Rental Homes And Rental Properties Both Before And After Renters. It Sanitizes, Disinfects, And Deodorizes Before Routine Maintenance And Leaves The Space Odor-Free And Devoid Of Any Dangerous Residues, Chemical Smells, Or Perfumes. It Is The Most Effective Cleaning Tool In Your Toolbox And Is Hypoallergenic.
Chlorine Dioxide is the best cleaning agent for rental homes and properties before and after renters have left. It sanitizes every surface, kills germs, bacteria, and viruses that can linger after a renter has gone, and deodorizes the space. Not only does it rid the home of any lingering odors from cooking or poor hygiene habits of previous renters – it leaves no trace of chemical smells or artificial perfumes in its wake. Utilizing chlorine dioxide is an advantage for real estate investors because it's quick-acting and safe for people who are allergic to traditional cleaning chemicals. Its hypoallergenic property also ensures no harsh irritants are used during routine maintenance of rental properties, which will keep everyone involved happy and healthy.
Chlorine Dioxide Can Reach Into Crevices, Cracks, And Hard-To-Reach Areas Other Cleaners Cannot. It Has A High Degree Of Penetration Into The Nooks And Crannies Of Places Where Allergens Lurk. This Makes It An Essential Tool For Sanitizing Rental Homes Before And After Tenants Move In. (1)
Chlorine Dioxide Is Safe For Most Surfaces And Requires No Rinsing After Application, Which Makes It The Perfect Choice For Quick Cleanups And Emergency Situations. It Can Be Used On Upholstery, Carpet, Walls, Windows, Kitchen Counters, Bathroom Fixtures, Refrigerators, And More. Chlorine Dioxide Is Also Safe For Pets And Humans To Be Around During Its Application, Minimizing Any Safety Concerns When Disinfecting Rental Spaces. (2)
Using Chlorine Dioxide As A Cleaning Agent Can Save You Time And Money In The Long Run By Preventing Allergens From Residing In Rental Properties, Keeping The Space Cleaner Longer. It is an affordable option with a much lower cost than Traditional Disinfectants And Sanitizers. Plus, You Can Feel Confident That Chlorine Dioxide Will neutralize any Residual Odor Or Chemical Smell. (3)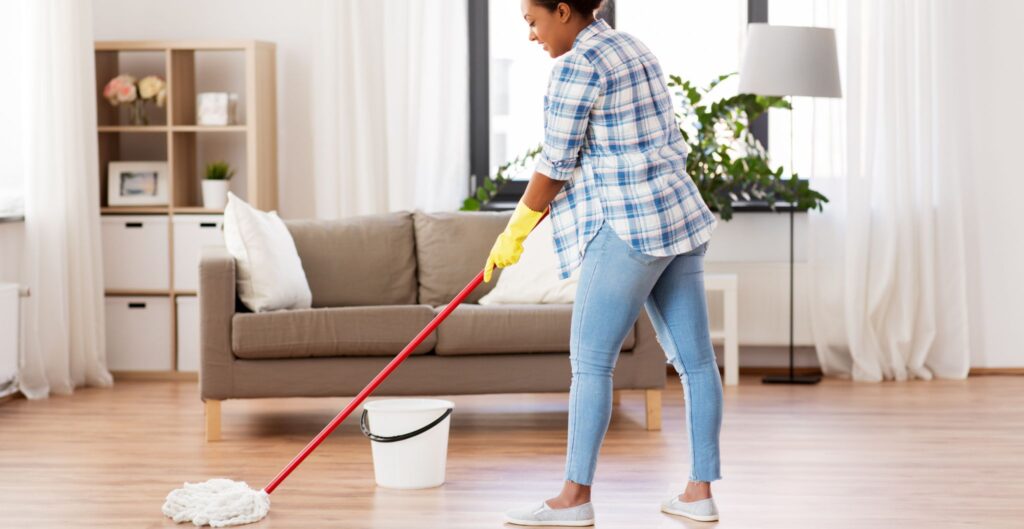 It's Hypoallergenic And Your New Best Friend When It Comes To Cleaning. Chlorine Dioxide Is Also Used To Destroy Biological Contaminants Such As Bacteria, Viruses, Fungi, Molds, And Yeast.
So, You Can Trust This Stuff To Get The Job Done! With Chlorine Dioxide, You Can Feel Secured Knowing That Your Home Is Cleaned And Protected From Potential Contaminants. Not To Mention It's Easy On Surfaces And Safe To Use Around People. Chlorine Dioxide Is A Powerful Chemical Sanitizer Used For Industrial-Strength Disinfection, So When You Need Something Reliable To Make Your Airbnb Spotless And Ready For The Next Guests Arrival – Look No Further Than Chlorine Dioxide! It's The Perfect Solution For Keeping Both You And Your Guests Safe And Satisfied. Plus, With Its Low Toxicity Levels, There Are No Harmful Residues Left Behind After Each Use. Chlorine Dioxide Is Truly The Most Effective And Safe Disinfectant You Can Find.
Chlorine dioxide (ClO2) is a highly effective cleaning agent that has become increasingly popular in the hospitality and Airbnb industry. Its unique properties make it an ideal choice for cleaning between guests and routine maintenance of rental spaces. It deodorizes, sanitizes, and disinfects without leaving behind any harmful residues, chemical fragrances, or perfumes. ClO2 is a strong oxidizing agent, and its disinfectant power (as measured by the Log Reduction Value) is 10 times greater than that of chlorine bleach. It has also been proven to be effective against many bacteria, viruses, and fungi that can spread serious illnesses, making it an ideal choice for meeting Airbnb's strict standards for cleanliness and safety.
ClO2 is also much milder than other cleaning agents, making it hypoallergenic and safe around sensitive skin and surfaces. Because of its mildness, ClO2 will not damage fabrics or cause discoloration, nor will it create unpleasant odors or fumes. It has been approved by the Environmental Protection Agency (EPA) as a safe, eco-friendly cleaning product that effectively eliminates odors and reduces allergens, dust mites, mold, mildew, and bacteria.
In addition to its disinfectant abilities, ClO2 can also deodorize rental spaces between guests. It does not just mask odors with a fragrant scent but breaks down the molecular structure of unpleasant smells and leaves the air smelling fresh and clean without any chemical residue or perfumes. Finally, ClO2 is approved by Airbnb as an effective way to keep rental spaces sanitized and odor-free between guests, making it the best tool for cleaning an Airbnb before and after guests' stay.
COMMERCIAL AND RESIDENTIAL DISINFECTANT. REDUCE BREEDING GROUNDS, BACTERIAL LOAD, MOLD, MILDEW.
Use for linens, bedding, comforters, pillows, mattress pads, rugs, dyed fabrics, laundry, and other textiles to remove strong odors like sweat, skunk, animal bedding, litter boxes, shoes, garbage, or smoke. If applicable, items may be washed by machine or hand, including at the initial start, during the rinse cycle, or as spin additive. Bacterial load in later stages of the wash cycle is much lower resulting in relatively low concentration. Stabilized aqueous solutions are compatible with laundry detergents. Non-corrosive on surfaces, eliminate odor general antibacterial, and will not damage skin or clothing when diluted properly. Prepare activated solution to a strength consistent with the maximum EPA threshold for residential and public access, NON-food contact surfaces.
| | | |
| --- | --- | --- |
| Use-Site | CONCENTRATION | Mix EQUAL PARTS 1:1 – NaClO2 (Part A) and HCl (Part B) |
| Light – Food Contact Surfaces | 20 PPM | 20 drops A, with 20 drops B in 1 gallon of water |
| Moderate – Non-Food Contact | 100 PPM | 100 drops A, with 100 drops B in 1 gallon of water. (4ml = 100 drops) |
| Heavily Contaminated – Non-Food Contact | 200 PPM | 200 drops A, with 200 drops B in 1 gallon of water. (8 ml = 200 drops) |
Mix recommended strength in the corner of a designated plastic mixing container. Let the solution activate for 1 minute before dilution, then fill with water. Agitate until mixed. Use as a solution in a manner consistent with usual standards.
FILL / SOAK (LAUNDRY) Pour into the dispenser, soaking apparatus, or through some other dosing device.
SPRAY / FOG – allow visible wetness for 5 minutes before drying.
MOP – allow visible wetness for 5 minutes before drying.
SWAB / SPONGE – allow visible wetness for 5 minutes before drying.
SOAK / IMMERSE – allow to drench or submerge for 1 minute.
FLUSH / FILL – allow to drench or submerge for 1 minute.
DIP / RINSE – allow to drench or submerge for 1 minute.
References:
Our Products Are Eco- Friendly, Economical, Compact, And Versatile,
Create A Personalized Disinfection Solution For Your Specific Needs.
Not Sure Exactly How Much You Need Or The Perfect Concentration?